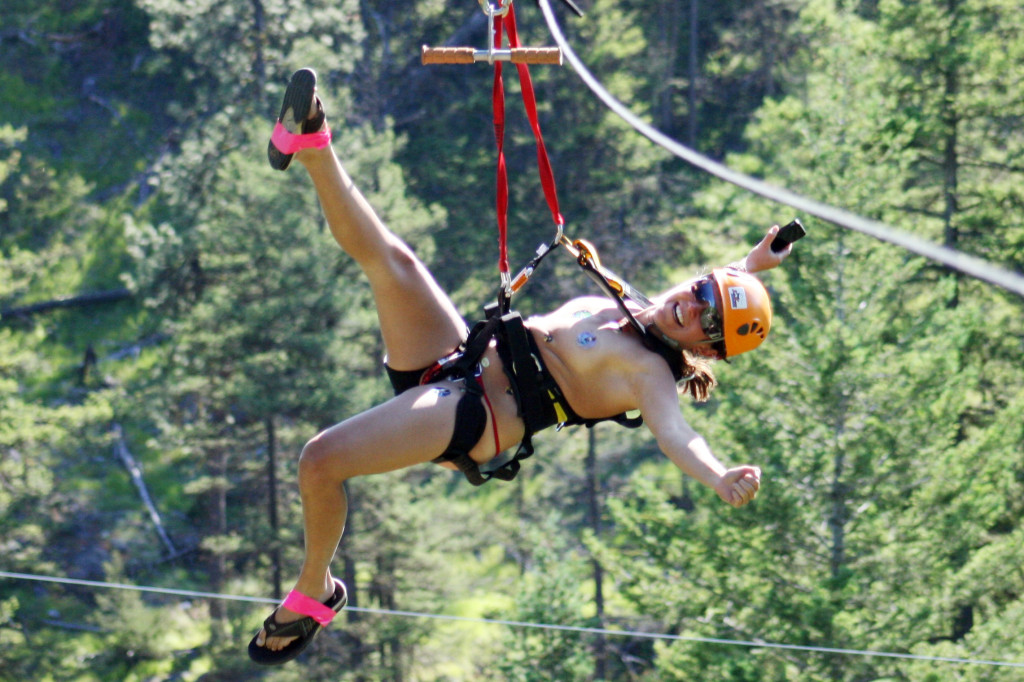 For the past five years we hosted the "Bare in the Air" naked ziplining event to raise money for Breast Cancer Research.
This iconic event is a fun way for women to raise funds for the Canadian Breast Cancer Research Foundation and over the four years we raised over $50,000 and have heard a lot of giggles and laughter!
This year, we are moving the event date(s) to September. Amongst the changes, is a greater emphasis on donations, and a subtle de-emphasis on nudity. Our goal is to open the event (or multi-day events) up to all members of the public, create greater awareness about breast cancer,  while still encouraging guests to go out for a great time zipping. We are currently working with the Canadian Breast Cancer Research Foundation to bring you a new and improved experience. Details to follow soon!