Our mission goes beyond the humdrum of just making money.
We have to be profitable to survive, but that's not the reason we love going to work every day. Here are the mission statements we follow. They help us in our decision-making, help us maintain our connection with the community and contribute to our sense of personal satisfaction.
TO PROVIDE THE SAFEST ADVENTURE POSSIBLE
People have an innate desire to scare or thrill themselves, but most want to do so in a protected environment. We provide a fun, safety-oriented forum for guests to experience a heart pounding adventure that, for many, will be a life changing event.
TO BE GRATEFUL
Customers make it possible for us to apply our creativity, skill, enthusiasm and personal ethics to an endeavour that we love. They make it possible for us to have fun, to realize our self-worth and to grow as individuals. Through our customers we are able to contribute to society and sustain our families. We will repay our customers by providing the best possible facility, at a price that is affordable.
TO HELP OUR EMPLOYEES GROW
Our employees are the heart and soul of our business, and many are entering the work force for the first time. Their job is to dedicate their youth and passion to the goal of providing the very best service.
We want our employees to have a great work experience, and to learn what it's like to work for a company that respects and values them. We will provide the tools, training and opportunities that enable innovative and meaningful work and the achievement of their personal goals.
In time our staff will move on, perhaps to create their own businesses, and we hope they'll take the lessons we've taught them and pass these on to their own employees. Great companies are more than dollars and cents. They are a force for good.
TO SUPPORT CANADIANS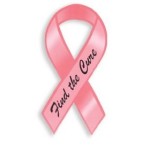 Charity begins at home and we will support local events through sponsorship, donations and commitment of time and resources. We actively promote and support the Canadian Breast Cancer Research Foundation.